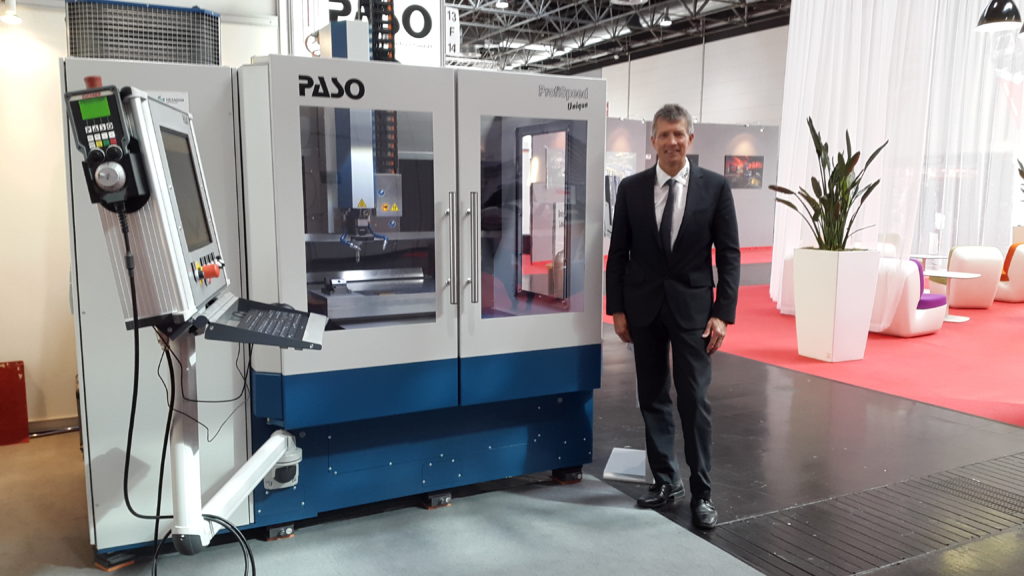 The Profispeed Unique is a current new development, based on the latest technology, paired with current developments and innovations from Paso.
Completely closed substructure, with mineral cast filling
Linear motor technology
Air conditioning of the entire interior
Vacuum system with internal cooling
Camera system for automatic detection of reference marks
Tool measurement via Laser
3D Taster
Length measuring systems
This machine is designed for processing cutting sheets at the highest level.
Info
Application for:
– For sharpening cutting and punching sheets
– For the production of high-tech stencils (stencils for SMD wafers and LTCC technology
– For all other applications, with extreme accuracy requirements in the range of 2μm
Images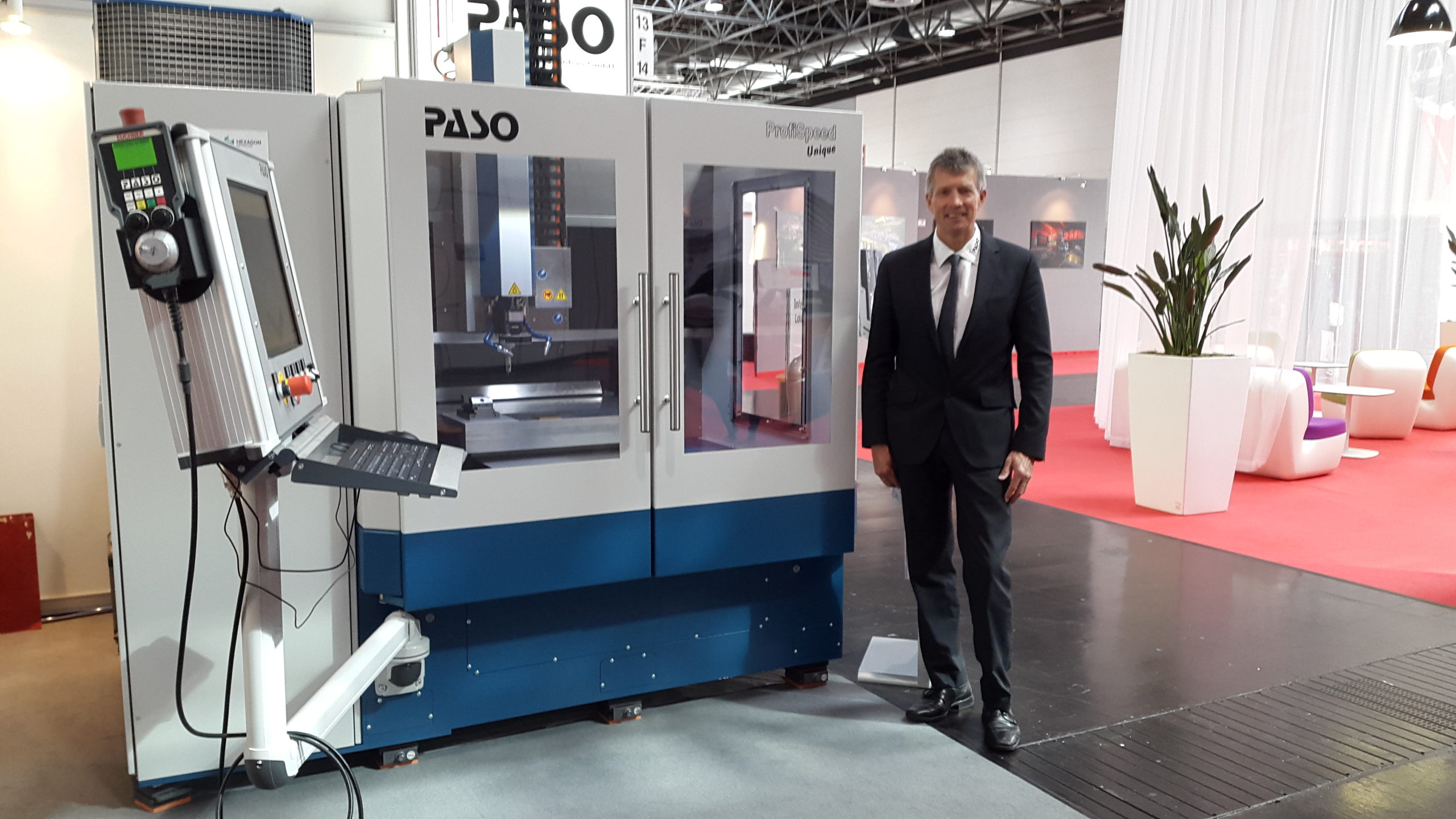 Technical Specifications
– Work area (X / Y / Z): 800 × 600 × 100 mm
– Substructure: Completely closed substructure with cast mineral filling
– Air conditioning: Applied on the entire machine body
– Control: Selectable from Andron, Eckelmann, Heidenhain
– Drive: Linear motor technology
– Vacuum system: Internally cooled
– Camera system: For automatic recognition of reference marks
– Positioning accuracy: min. +/- 4μm (according to VDI 3441)
– Tool measurement: Laser
– Length measuring systems: In all axes
– Repeat accuracy: min. +/- 2 μm (according to VDI 3441)
– Feed / rapid traverse: standard up to 60 m / min.
– Spindle cooling system: Recooler
– Tool change system: Standard 10-slot pickup system
– Manual control console
– Dimensions: On request
– Weight: On request
Download