• With the Rolling Mill we introduce a new member of our machine family here. • In this very compact and highly dynamic machine the requirements of the marked for the processing and production of embossing rolls, rotary and punching cylinders etc. consistently implemented.
• In the current version are rollers and cylinders with a total length on a work area with 2000 mm and diameter 400 mm manufacturable or processable.
• The weight of the work pieces can be up to 1000 kg.
• Larger work areas are possible by request.
Info
– Embossing rollers
– Rotary rollers
– Punching cylinder
– etc.
Images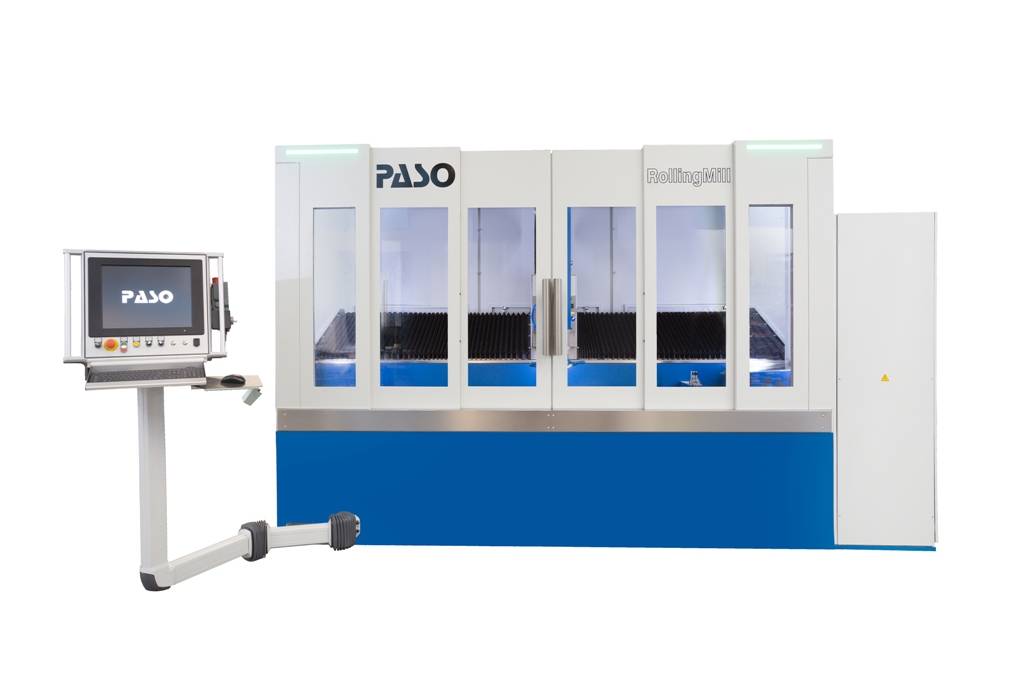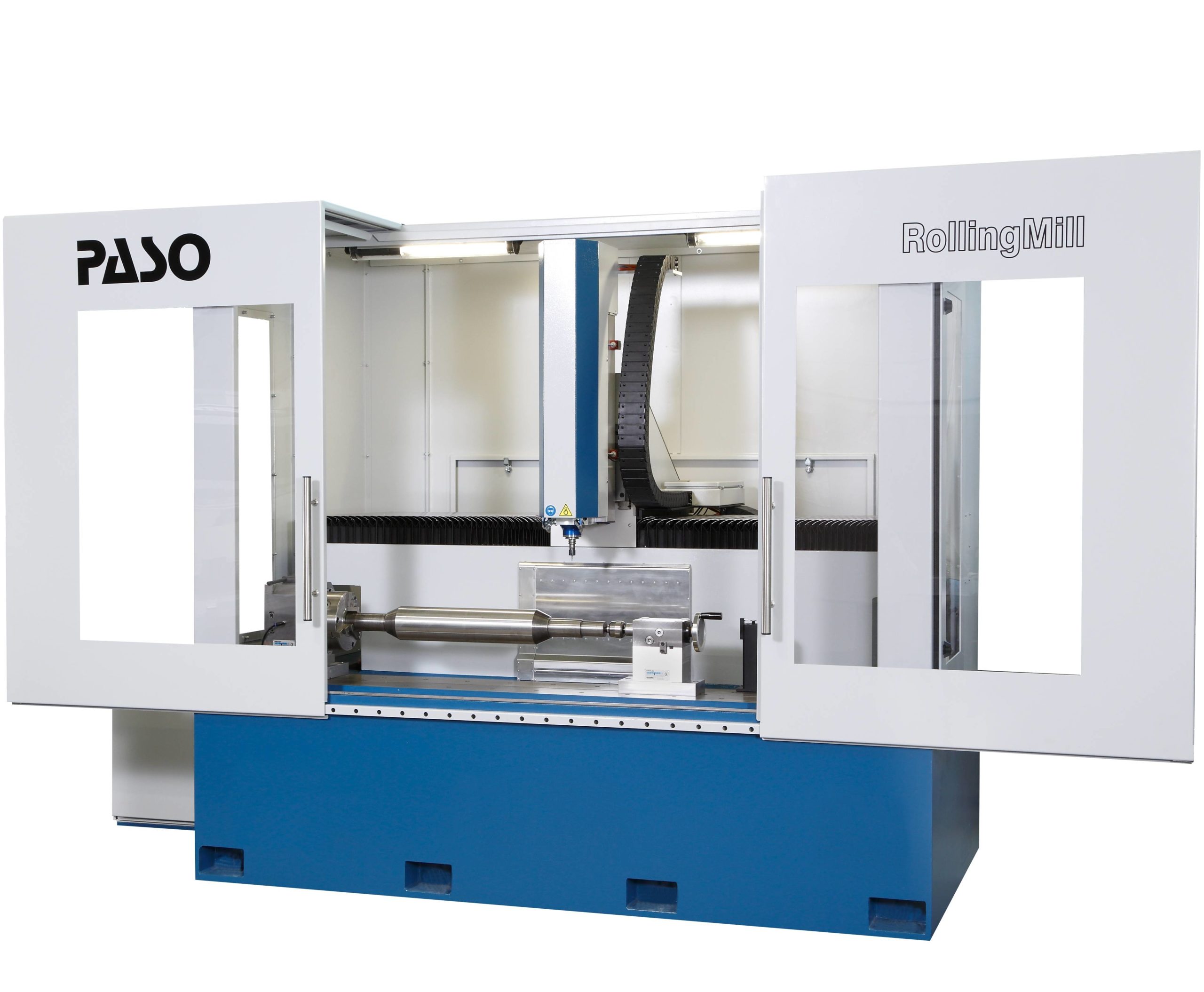 Technical Data
– Working area (X / Y / Z): Cylinders with a working area of 2000 mm can be clamped and a Ø of 400 mm can be machined
– Substructure: completely closed substructure with mineral cast filling
– Control: optionally Eckelmann, Heidenhain
– Antrieb: digital geregelter AC- Servo; Bosch Rexroth Indramat
– Positioning accuracy: min. +/- 4 µm (according to VDI 3441)
– Repeat accuracy: min. +/- 2 µm (according to VDI 3441)
– Vorschub / Eilgang: Standard bis 30 m/min.
– Spindle power: up to HSK 40
– Spindle cooling system: dry cooler
– Tool change system: Standard 10-fold pick-up
– Manual control panel
– Installation dimensions: on request
– Weight: on request