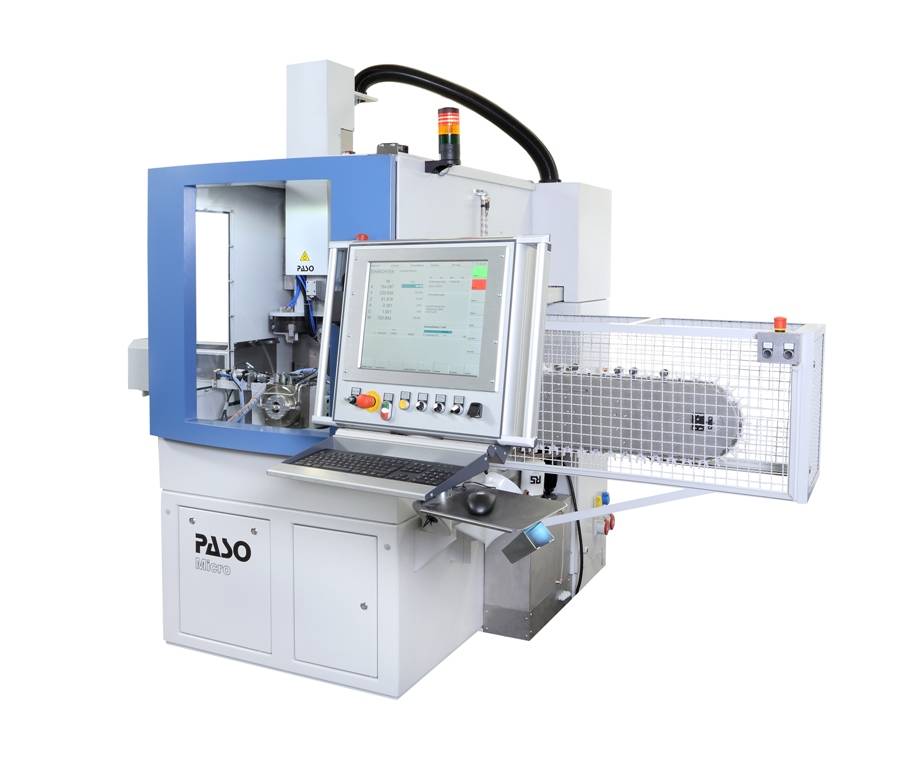 • The Micro series is based on a highly compact 3-axis machine with a fixed table (single – column machine) and special precautions to machining highly abrasive materials such as: – graphite – ceramics – zircon All other materials can also be processed.
• with a working area of 300 x 300 x 300mm and installation dimensions of 800 x 1405 x 1900mm (without control panel), it fits through every door
• The Micro series is based on a concept that can be used variably, which can be specially modified according to customer requirements.
• Applications are, among others, micro-machining, watch and jewelery industry, and dental technology
• It is also easy to create fine engravings or electrodes in copper and graphite.
Info
– variable concept
– universal use
– Precision for micromachining
– special adaptation to customer requirements can be realized
Pictures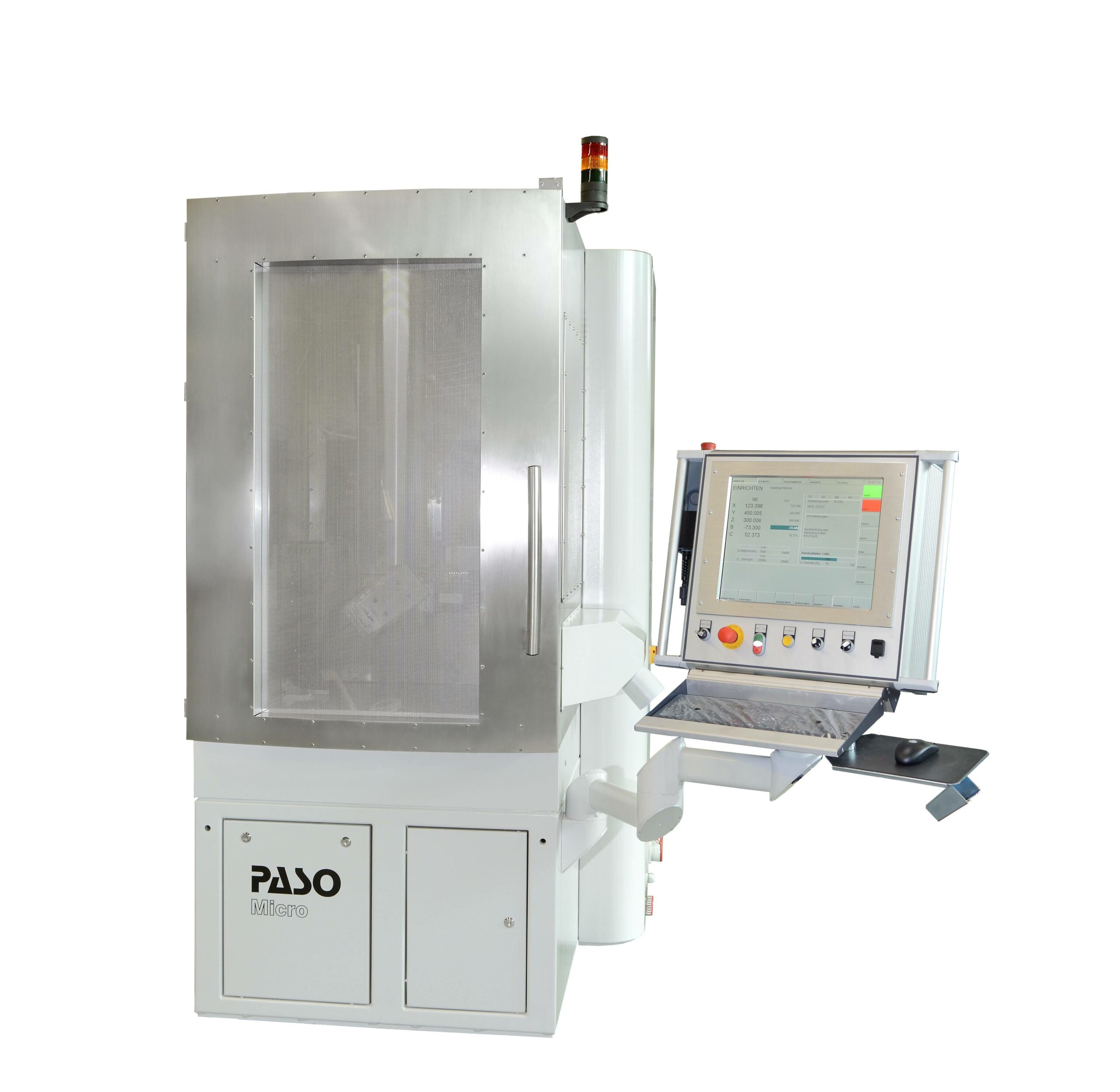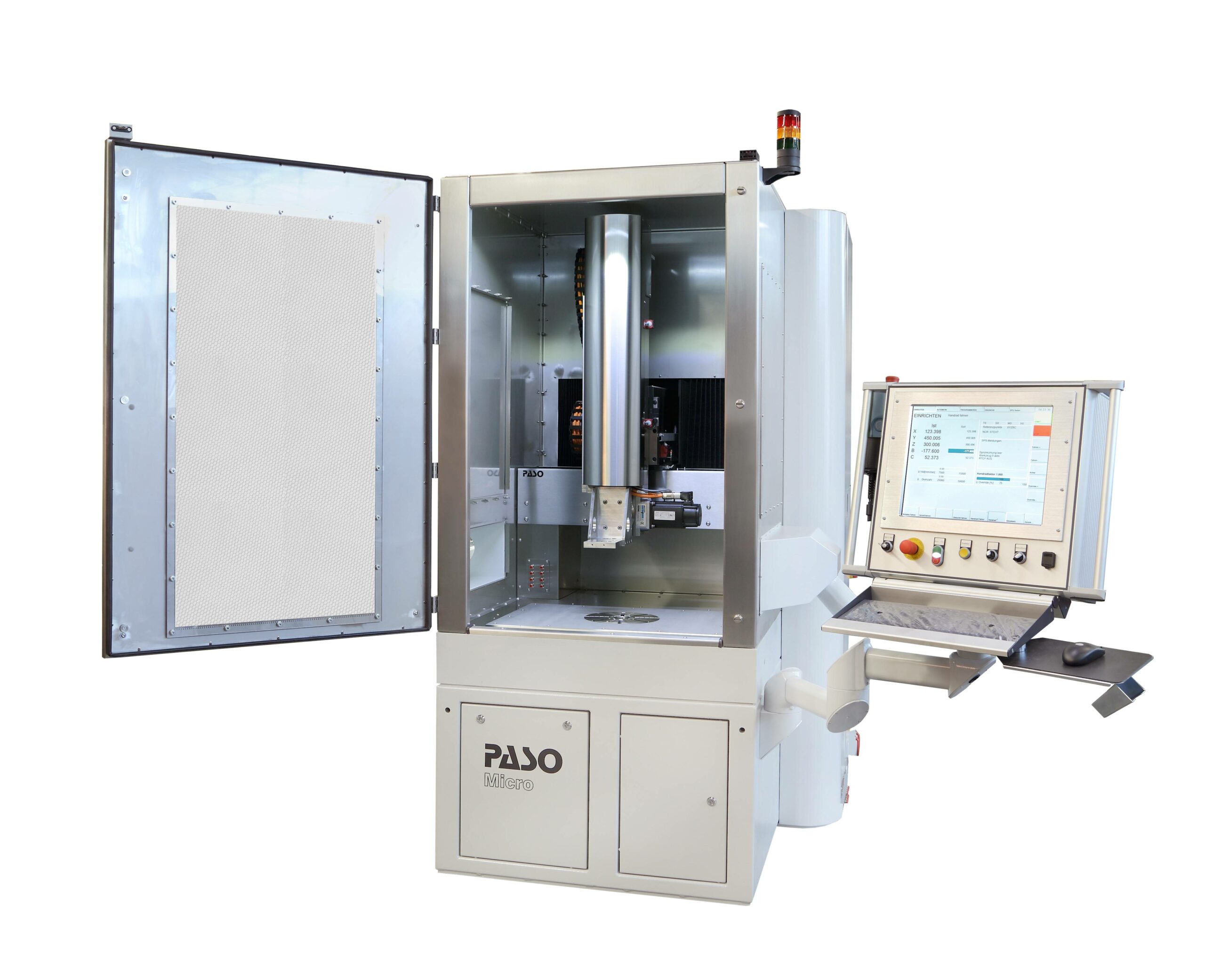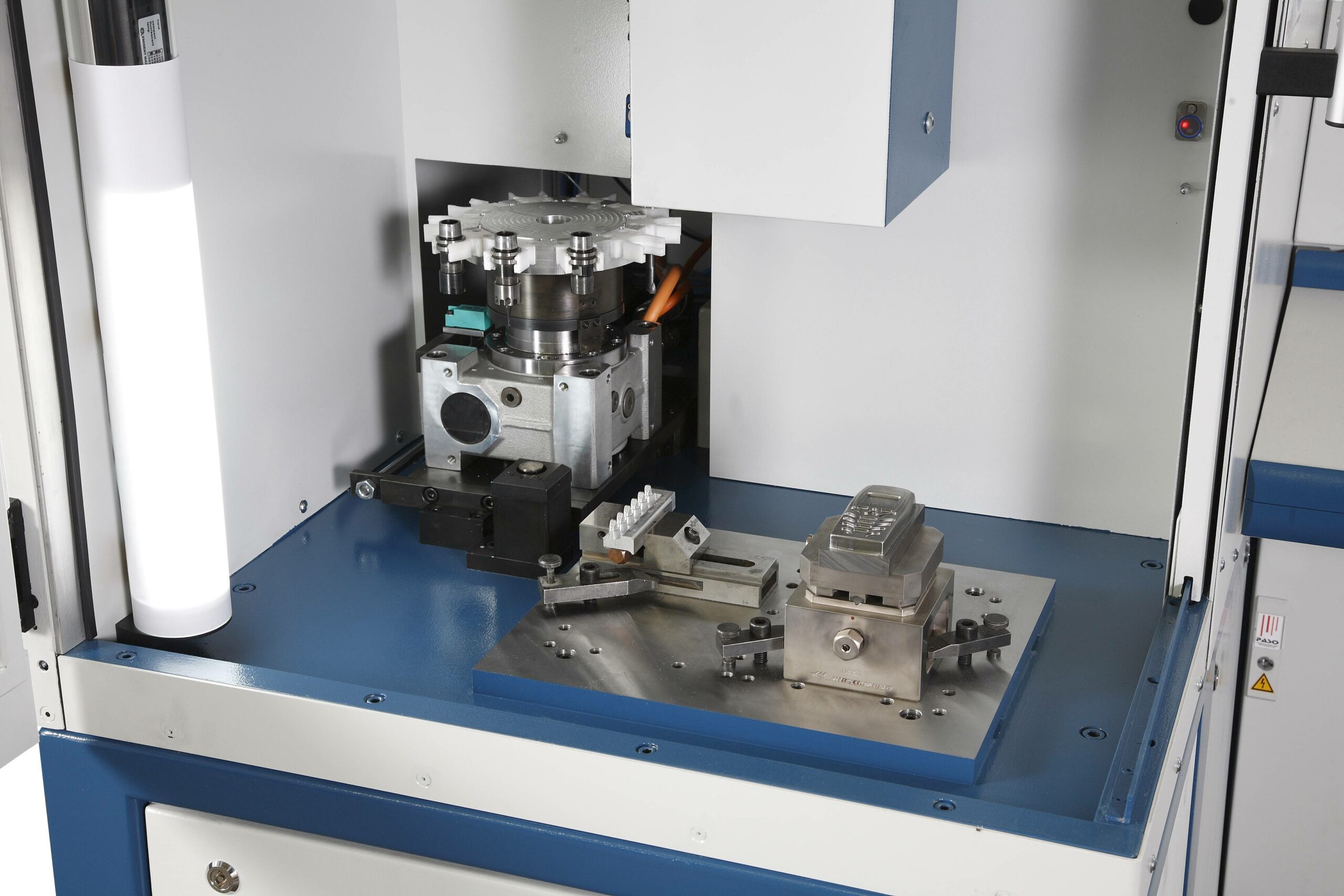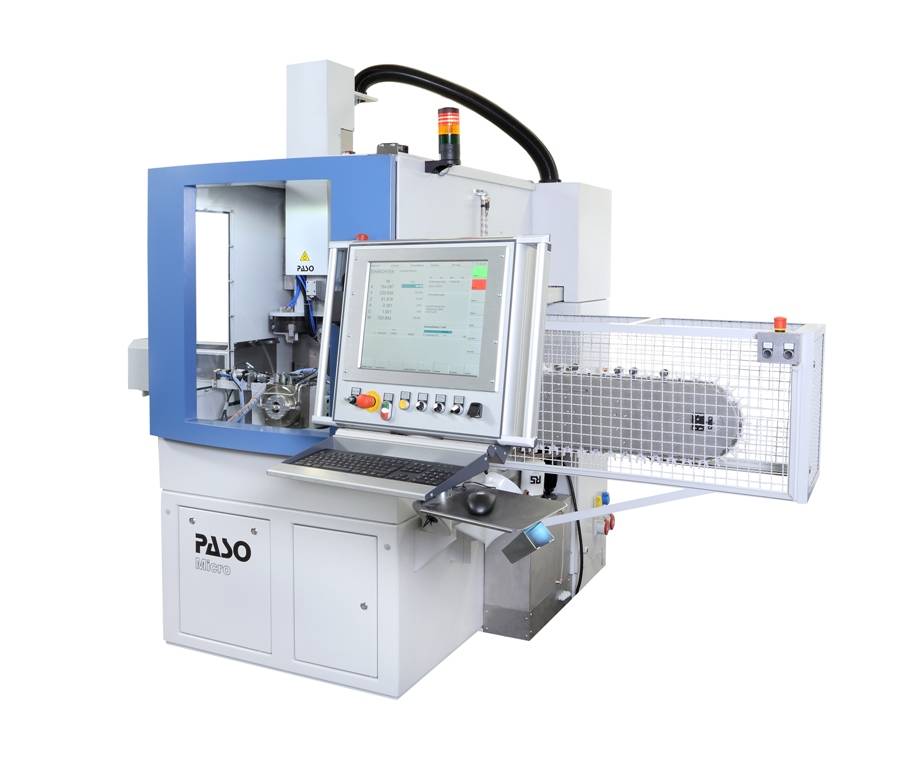 Video
Technical specifications
– Workspace (X/Y/Z): 300 x 300 x 300 mm
– Substructure: either open or completely closed substructure with mineral cast filling
– Control: optionally Andron, Eckelmann, Heidenhain
– Drive: digitally controlled AC servo;
– Positioning accuracy: min. +/- 4µm (according to VDI 3441)
– Repeat accuracy: min. +/- 2 µm (according to VDI 3441)
– Vorschub / Eilgang: Standard bis 30 m/min.
– Spindelleistung: bis HSK 32
– Spindle cooling system: dry cooler
– Tool changing system: standard 10-fold plate
– manual control panel
– Installation dimensions: on request
– Weight: on request
Download