Dynamic meets Size
It's your job that determiners the Porta's ideal configuration and set-up – no ifs and buts.
Thus you are perfectly prepared to face your client's sophisticated requirements.
Owing to a broad range of optional equipments and accessories even subsequent can smoothly be implemented.
Features
Outstanding performance and ideal travel range in X/Y/Z.
Large traverse
Compact design
High stability through compact design.
High machine dynamics and unmatched precision for excellent work results
All axes fitted with highly dynamic digital drives
Use of the most modern CNC controls
Info
Due to its broad range of performance characteristics Porta can be employed in a variety of sectors
Optimal for the processing of large sized work pieces such as front panels, profiles, sign- and many more.
Also optionally front-side processing.
Even difficult to machine materials such steel and stainless steels can be processed with prime quality work result.
Images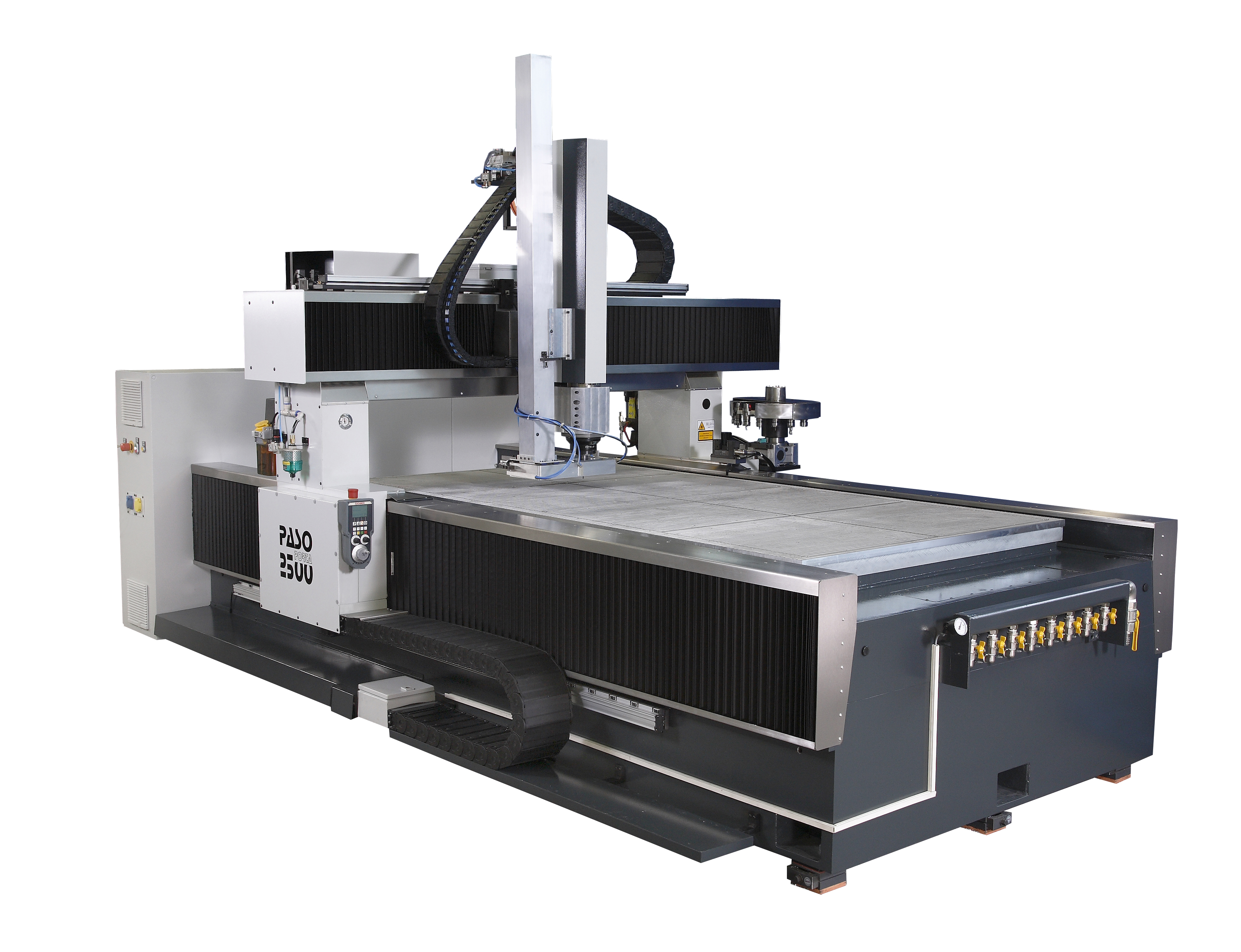 Technical Specifications
– Work area (X/Y/Z): 1000 x 2500 x 300 mm (Z- Axis up to 500 mm deliverable)
– Intermediate sizes by request
– Under frame: complete closed and filled with mineral casting
– Control: optional Andron, Eckelmann, Heidenhain
– Device: linear motor technology in X- and Y- axis, digital AC- Servo; Bosch Rexroth Indramat, in Z- axe
– Positioning accuracy: min. +/- 4µm (as per VDI 3441)
– Repeatability accuracy: min. +/- 2 µm (as per VDI 3441)
– Maximum Speed: depending on control, Standard up to 60 m/min.
– Milling spindle: up to HSK 50
– Spindle- Cooling system: head exchanger
– Tool changing system: Standard 5x, pickup system (optional up to 30)
– Hand control
– Dimensions: by request
– Weight: by request
Download
Applications
Due to its diverse performance features, the Porta is ideally suited for processing large-format workpieces.
Also with optional end face machining.
Even when machining difficult-to-machine materials such as B. Stainless steel (V2A) and tool steel, the best results are achieved.