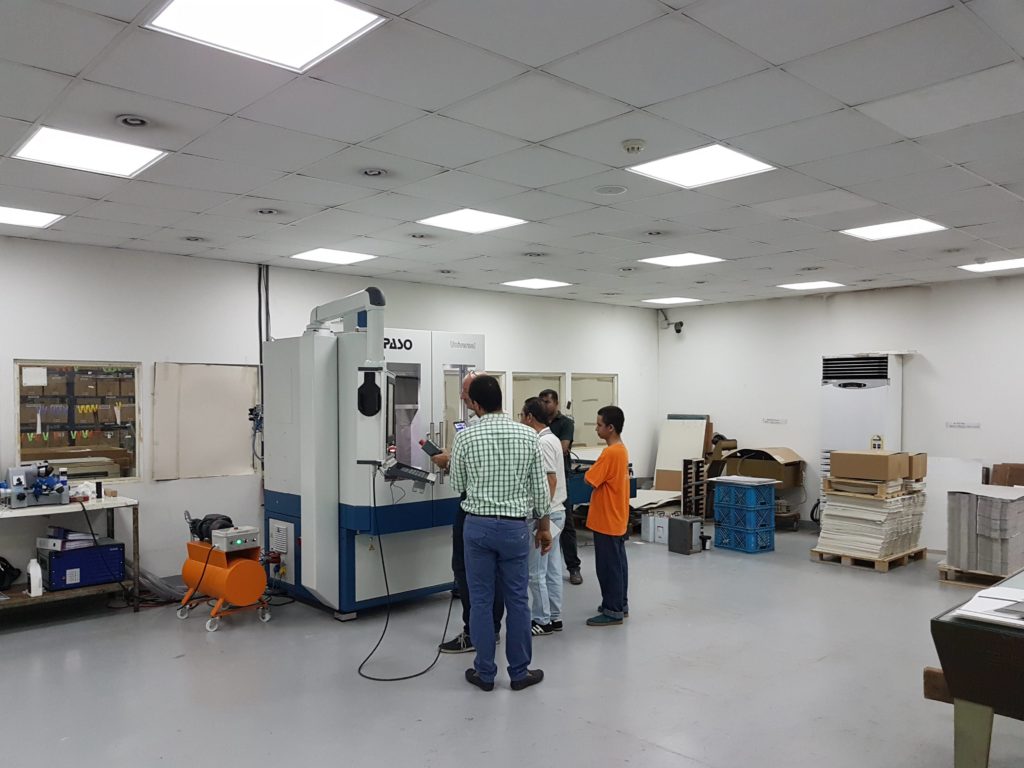 After the machine has been set up and commissioned, we will train your employees individually and will already be using tasks from your production here, thereby addressing your requirements directly.
Each of our service technicians is trained to handle the full spectrum, from installation to training.
This both in the hardware and in the software area.
There is no need for several specialists, everything is done by our technician.
We transfer our know-how to your employees, so you will
mit der Kompetenz und dem Know-how Ihrer Mitarbeiter das volle Potenzial Ihrer Maschine nutzen können.
In summary, we can say that we "have the hat on" and are responsible for all contact and responsibility.